News
Updating of the morphology section of the ICD-10 Master Industry Table 2013
Friday, 06 September 2013 12:57
Morphology Section of the ICD-10 MIT
In light of the discussions during the ICD-10 meetings held on the 8th August 2013, the Task Team decided to update the morphology codes on the ICD-10 Master Industry Table (MIT) to include all the different behaviour codes for the histological type neoplasms. According to the WHO Tabular List (Volume 1), the behaviour code should be changed if the other reported information makes it appropriate.
Please assist the Task Team with identifying the different morphology coding concerns to ensure that they take these concerns into consideration while doing the updates.
While they are in the process of updating coding, please also forward any other omissions, deletions or corrections to be made to the rest of the Master Industry Table to them. This updated MITwill be made available on a date to be communicated to the healthcare industry in due course.
Feedback is required as soon as possible, but not later than 20 September 2013. Please forward your replies via email to ( This e-mail address is being protected from spambots. You need JavaScript enabled to view it g) and This e-mail address is being protected from spambots. You need JavaScript enabled to view it
Circular 36 of 2013: Bestmed and Minemed medical schemes to merge
Tuesday, 27 August 2013 08:41
The Registrar of Medical Schemes confirms the merger between Bestmed and Minemed Medical Schemes. For the full document, please click here.
Please do not reply to this e-mail.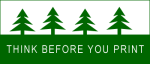 | | |
| --- | --- |
| | |
| Office hours: | Monday - Friday 08h00 - 16h30 |
| Enquiries & complaints: | 0861 123 CMS (0861 123 267) |
| Fax: | 012 430 7644 |
| E-mail: | This e-mail address is being protected from spambots. You need JavaScript enabled to view it This e-mail address is being protected from spambots. You need JavaScript enabled to view it |
| Website: | |


Erratum to the August 2013 SAJR
Thursday, 22 August 2013 12:56
Please note that the caption to Fig. 3b on page 103 of the August 2013 SAJR is incorrect. It should read:
Fig. 3b. Fetal MRI, coronal T2, in the same fetus, demonstrating enlarged echogenic kidneys. This finding in conjunction with the molar tooth sign is consistent with a diagnosis of the JSRD renal subtype.
The DOI number for the article concerned is <.">http://dx.doi.org/10.7196/SAJR.899>. The online text has been corrected.
The publishers of the SAJR apologise for this error.
News Flash: Schemes Administered by Providence Healthcare and Risk Managers
Wednesday, 17 July 2013 08:39
Newflash : Schemes Administered by Providence Healthcare and Risk Managers Attached please find communication regarding some of the schemes administered by PROVIDENCE Healthcare and Risk Managers. Please pay special attention to the amalgamation between Minemed and Bestmed Medical Scheme. Provider Communication (178.38 kB)
News Flash : SORSA/RSSA 2013
Friday, 28 June 2013 08:06
The deadline for early registration has been extended to Tuesday 16 July 2013. In addition , a one day registration category is now also available for RSSA members only. Please visit the website www.2013sorsarssa.co.za
Wednesday, 19 June 2013 14:29
June '13 Issue of the SAJR
The June 2013 issue of the SAJR is now available online at www.sajr.org.za
All hard copy journals have been posted and should therefore be received shortly.
Enjoy this issue.
Promotion of ESR Corresponding Membership
Wednesday, 19 June 2013 07:59
Further to the close association the RSSA has established with the European Society of Radiology (ESR) I wish to encourage all RSSA members, and particularly those in training, to take advantage of the free corresponding membership of the ESR by following the link below. The multiple benefits include:
Reduced ECR fees


Free online access to all ESR resources

2 scientific journals (European Radiology,Insights into Imaging)

E-Learning tools (EURORAD, EPOS)

ESR Self Assessment


Exclusive option to participate in:

European Diploma in Radiology: examination based on the ESR European Training Charter for Clinical Radiology

All activities of the European School of Radiology (ESOR)
For more details, please see: http://www.myesr.org/cms/website.php?id=/en/membership/benefits.htm
Tuesday, 18 June 2013 11:51
The RSSA have recently performed a membership update to the website.
Should you experience difficulties logging into and accessing the member section of the website please contact Patricia Trietsch at our administration office on: 011 7944395 or via e-mail: This e-mail address is being protected from spambots. You need JavaScript enabled to view it
Thank you,
RSSA - Secretariat
ESR@Work Edition June 2013
Tuesday, 18 June 2013 10:00
ESR Community News

Introducing the new ESR President, Professor Guy Frija, and the new Executive Council members

ECR Today spoke to Professor Guy Frija at ECR 2013, who explained how the ESR should address the challenges raised by the explosion of 'omics' data and the advent of personalised medicine. Read the interview.

Professor Valentin Sinitsyn also spoke to ECR Today and shared his thoughts in an interview after becoming the new Congress Committee Chairman.

Five further positions within the ESR Executive Council have also recently been filled and the European Board of Radiology has gained a new Scientific Director. Meet them all here.


Update on European Affairs

Find out about the latest developments regarding the Alliance for MRI and the ESR's involvement in the modernisation of the Professional Qualifications Directive, here.


ESR membership application

Application for ESR membership is open until August 28. Renew your membership or join now to take advantage of a whole host of great member benefits. Visit the ESR membership page.
ECR News

ECR 2014 Abstract Submission opens soon!

Abstract submission for scientific papers and electronic posters (EPOSTM) will begin, as usual, on July 5. Submission of student abstracts will be possible from June 30. Keep an eye on myESR.org for further details.


Invest in the Youth

Application for the Invest in the Youth programme for ECR 2014 opens on July 5. The programme offers free ECR registration, hotel accommodation and public transport to successful applicants, who must be ESR members and submitters of an abstract. More details will be announced soon.
Publications and Statements

Organisation and practice of radiological ultrasound in Europe: a survey by the ESR Working Group on Ultrasound
Volume 4 (2013), published online May 29, DOI: 10.1007/s13244-013-0257-5

Patient communication, confidentiality and consent: radiology policy and practice in Europe. A survey by the European Society of Radiology
Volume 4 (2013) Number 2 (Apr), p.153-156, DOI: 10.1007/s13244-013-0236-x

ESR statement on the stepwise development of imaging biomarkers
Volume 4 (2013) Number 2 (Apr), p.147-152, DOI: 10.1007/s13244-013-0220-5

ESR communication guidelines for radiologists
Volume 4 (2013) Number 2 (Apr), p.143-146, DOI: 10.1007/s13244-013-0218-z
Media

Results of Initial Low-Dose Computed Tomographic Screening for Lung Cancer
(published in the NEJM)

The National Lung Screening Trial (NLST) proved that screening with low-dose helical computed tomography (CT) instead of chest radiography can reduce mortality rates from lung cancer, one of the biggest causes of cancer-related mortality. This article describes the screening process, diagnosis, and treatment results from the first round of screening within the NLST.

Cancer risk in 680,000 people exposed to computed tomography scans in childhood or adolescence: data linkage study of 11 million Australians
(published in the BMJ)

This cancer risk assessment in an Australian study cohort showed that overall cancer incidence was 24% higher for children and adolescents exposed to low dose ionising radiation from computed tomography (CT) than for patients who were not exposed. Australian Medicare records from 1985–2005 were analysed for this study, and although radiation doses from current CT scans are likely to be lower, a slight increase in cancer risk due to exposure is still possible.

Post-mortem MRI versus conventional autopsy in fetuses and children: a prospective validation study
(published in The Lancet)

400 cases were analysed to evaluate the use of post-mortem MRI as a possible alternative to conventional autopsy for the detection of major pathological lesions associated with death. MRI findings, alone or in combination with minimally invasive autopsy, prove to be roughly as accurate as conventional autopsy.
Upcoming Meetings

June will be an extremely busy month in terms of radiological meetings. The annual scientific meeting of the European Society of Musculoskeletal Radiology takes place in Marbella, Spain, from June 13 to 15, followed by the 2nd annual meeting of the European Society of Emergency Radiology in Milan, Italy, on June 20 and 21, and the International EuroPACS Meeting on June 26–29 in Heidelberg, Germany. The month is rounded off by the OIC Oncologic Imaging Course in Dubrovnik, Croatia, on June 27–29. Highlights later in the year include the ESMRMB annual scientific meeting in Toulouse, France; the annual Management in Radiology meeting in Nice, France, and the 2nd European Symposium on Focused Ultrasound Therapy in Rome, Italy.
Selfmed Medical Scheme Press Release
Friday, 10 May 2013 08:46
Dear Members,
Please see the link below for Selfmed's press release 2013
<< Start < Prev 1 2 3 4 5 6 7 8

9

10 Next > End >>


Page 9 of 20